Welcome to Magic Fights Cancer!
Keep up with all the exciting news and info. Enter
your name and email below and subscribe
to our FREE Magic Fights Cancer newsletter.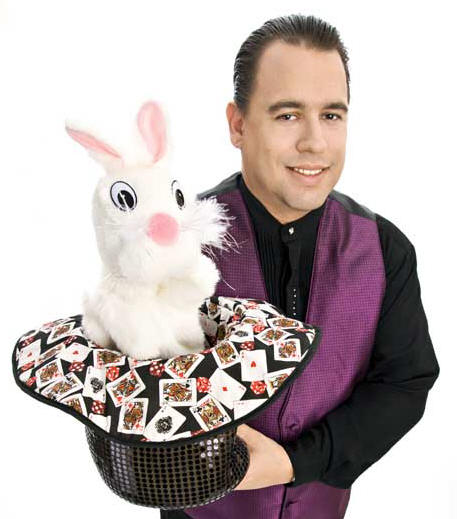 My name is Mark H. Wurst and I am a professional magician and family entertainer from New Jersey. Since 1984 I have been providing amazing, interactive and fun programs for corporations, libraries, elementary schools and private events.
In July of 1992, my father, Howard Wurst lost a battle
with cancer that was nearly 2 years long. (Scroll down to read more of that story.)
Now, as a full-time magician and family entertainer, I spend a lot of my time working with cancer charities and events, trying to raise money and awareness.
Whether you have had cancer, or know someone who has, almost everyone has been touched by the disease in some way. Now more than ever it is so important for all of us to do our part to help eradicate this disease.
---
Here's How You Can Join The Fight...
Join my Team: Magic Fights Cancer at the Tom's River, NJ Relay For Life. You don't have to attend the event to be a part of the experience. (Although we'd love to meet you there!) Click the link below to open up our official team page.
Click Here For Team Magic Fights Cancer's Relay For Life Page
---
"Mark, I'm Ready To Help Now!"

Click the 'Donate NOW' button for the secure donations page for Team "Magic Fights Cancer". Your tax-deductible donation will be used to help local families coping with this horrific time in their lives! Every little bit helps more than you can possibly imagine!!!
---
---
We Do This To Honor Our Fellow Magicians, Too!!
This year our team will also Relay in honor of our friends and fellow magicians who have lost their battles with cancer and gone on to perform on the next great stage.
This year, Team Magic Fights Cancer dedicates our Relay For Life efforts to the magic community.
| | | | |
| --- | --- | --- | --- |
| | | | |
| Bruce Cervon | Harry Blackstone, Jr. | Doug Henning | Tommy Wonder |
| | | | |
| --- | --- | --- | --- |
| | | | |
| Channing Pollock | Steve Dacri | Eric Paul | Pavel |
These great magicians, and many more will be honored with a photo wall of fame at our Relay For Life booth where we will also have local magicians and other performers donating their time and talents to entertain the thousands of event participants throughout the day.
---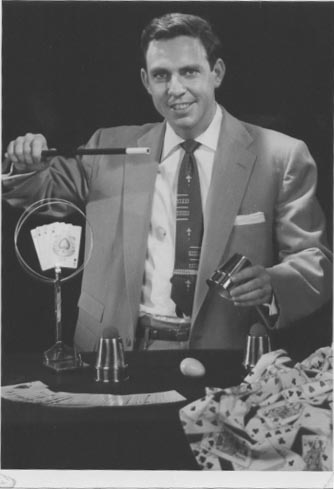 More On My Dad...
My dad was the original magician in our family and aside
from being the greatest dad I could ever imagine having,
he was my inspiration for becoming a full-time entertainer.
(Even though he probably would've liked it if I became a doctor or lawyer instead.)
During his illness, my mom and I cared for him at home and through the entire time the American Cancer Society was such a huge help and support for us. We couldn't have done it without them.
(My dad doing what he loved...Magic)
They provided us with large amounts of very expensive medical supplies delivered to our house all free of charge.
And there was always someone there to talk to on those days when the stress levels just got too high to hold it inside.
Although I was only 19-20 years old, I did realize what a HUGE asset the American Cancer Society was to us as well as other families going through the same situation.
I always wanted to find a way to help out and give something back, perhaps make life a little easier for another family suffering and grieving, but I just didn't know how to get involved.
---
The Phone Call That Changed Everything...
Early in 2008, I was getting ready to publish my brand new magic book, "Magic Tricks To Fool Your Friends" when I got a call from the American Cancer Society asking me to be a part of the Tom's River, NJ 'Relay For Life' event. This could not have been a coincidence!
I was so excited about being part of the event that I told them about my new book and an idea I had to raise even more money and using magic to do it.
My wife Marie and I decided right then that we were going to make it our personal mission to donate a portion of all book sales to help the American Cancer Society help others who are struggling and coping with this disease and hopefully one day find a cure so that no one else will have to know the pain of the loss of a loved one to cancer.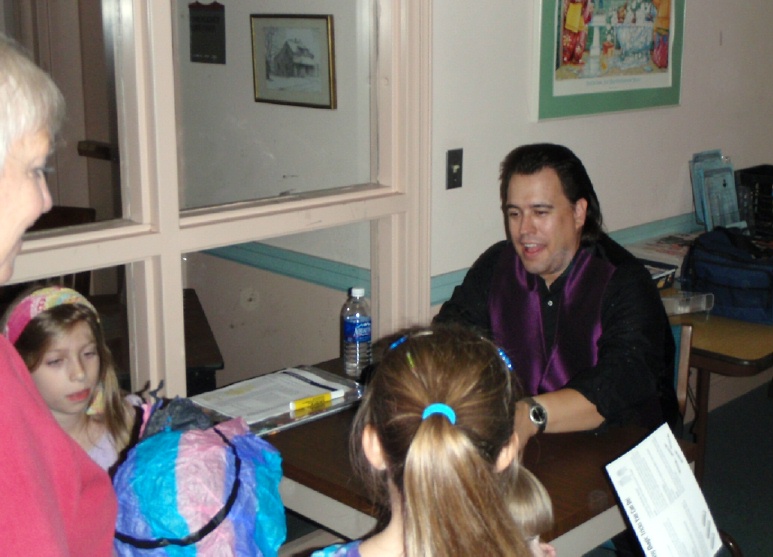 (Signing copies of "Magic Tricks To Fool Your
Friends" after a benefit show at the Stafford Library)
An Easy Way To Help A Great Cause!
Copies of "Magic Tricks To Fool Your Friends!" are just $15.00 each and for every book that we sell on this site, we are donating $10.00 to the American Cancer Society.
Each year we will present a check to the American Cancer Society at the Tom's River, New Jersey Relay For Life. (We have since become full-time members of the committee for this annual event.)
And that's where you come in. You can help us and the American Cancer Society by purchasing copies of "Magic Tricks To Fool Your Friends!" for your friends and/or family members. They make great gifts!!! And everyone loves magic!!!
---
Amazing Magic For Ages 7 to Adult!
Here are just some of the amazing tricks included in the book:
Learn how to make someone pick any card that you want them to choose!

Learn how to defy physics and push a solid object through a solid object!

Learn to predict (correctly) a color that a spectator will choose!

Learn an easy and effective way to magically vanish a coin or other small object!

And Much, Much More!!!
Special Bonus #1
As an added bonus, in this book I have also revealed the real secret of HOW TO LEVITATE YOURSELF!
Special Bonus #2
When you purchase more than 1 book, I will include a FREE MAGIC GIFT for each book. We will do our best to make sure that each free gift will be different, therefore giving you even MORE MAGIC to learn!
---
OK Mark, I Want To Help! How Do I Get My Books?
It's simple to get copies for yourself and others. Simply send me an email at Info@MarkWurst.com and let me know how many books you would like and I will send you an invoice from our secured payment server.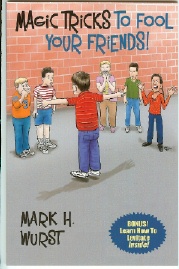 Want your books autographed ??
When you get to the checkout screen, simple type the name or names you would
like your books autographed to in the "Comments/Special Instructions" box at the
bottom of the page.
Please check your spelling carefully to make sure that your books are personalized correctly.
Also, if you know anyone who has been touched by cancer in any way and think that they might like to help us make this goal a reality, please copy and paste the following link into an email and direct them here to read our story.
---

Photos and Videos of our May 30th, 2009 event have been posted.
Visit: www.MarkWurst.com/relay

---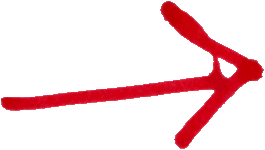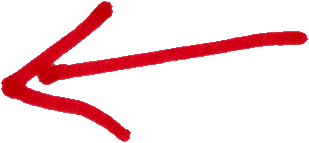 Click Here To Become A Fan of Magic Fights Cancer on Facebook!
---
Want to find out more about our event and
maybe be a part of it this year?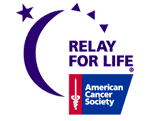 Click on the "Relay for Life" logo and you will be directed to the page for our Toms River, NJ event, June 2-3, 2012. You will also be able to find information about events happening in your local community as well.
---
Thank you all in advance for your orders, your donations, your generosity and your help and support. It is greatly appreciated by myself and my family and the American Cancer Society.
Best Wishes,

Mark H. Wurst, PFE
(Professional Family Entertainer)

PS: Don't forget, holidays and birthdays are a great opportunity to give the gift of MAGIC. Why not order your copies of "Magic Tricks To Fool Your Friends!" TODAY...Right Now...while it is fresh on your mind!
---
Other Links...
Toms River, NJ Relay - June 2-3, 2012
---
---
ATTN: Parents of children ages 3-6 years old...
Before you plan your child's next birthday party,
click below to see my magic for parties website.